Copper Cable Lugs
Copper cable lugs and links are manufactured from 99.9% oxygen free, high conductivity copper, electro-tin plated for superior corrosion resistance, and feature an extended operating temperature range of -55 to 155°C.
Lug sizes 10 to 95mm2 are supplied bellmouth as standard. All other sizes are straight barrelled.
Circuit Breaker/Narrow Palm Lugs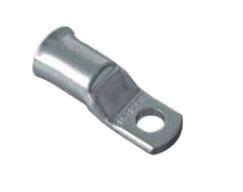 Palm widths of standard copper lugs are too wide to fit 150 to 250A circuit breakers.
CARROLL has solved this problem with our specially designed and manufactured Narrow Palm or Circuit Breaker Lugs, which also feature a convenient bell mouth to facilitate easy insertion of flexible cables.
As these lugs utilise standard barrel dimensions, normal crimping rules using standard tools and crimp dies apply.
Long Palm-Long Barrel Lugs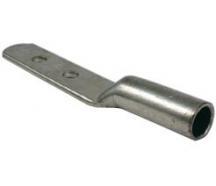 CARROLL Long Palm-Long Barrel Lugs are designed to accommodate two bolt mounting for secure termination.
The longer barrel allows improved surface area for heatshrink sealing and multiple crimps if desired.
Sizes above 300mm2 are supplied blank and can be drilled to order.
Designed to be crimped with standard hexagonal dies and tooling.